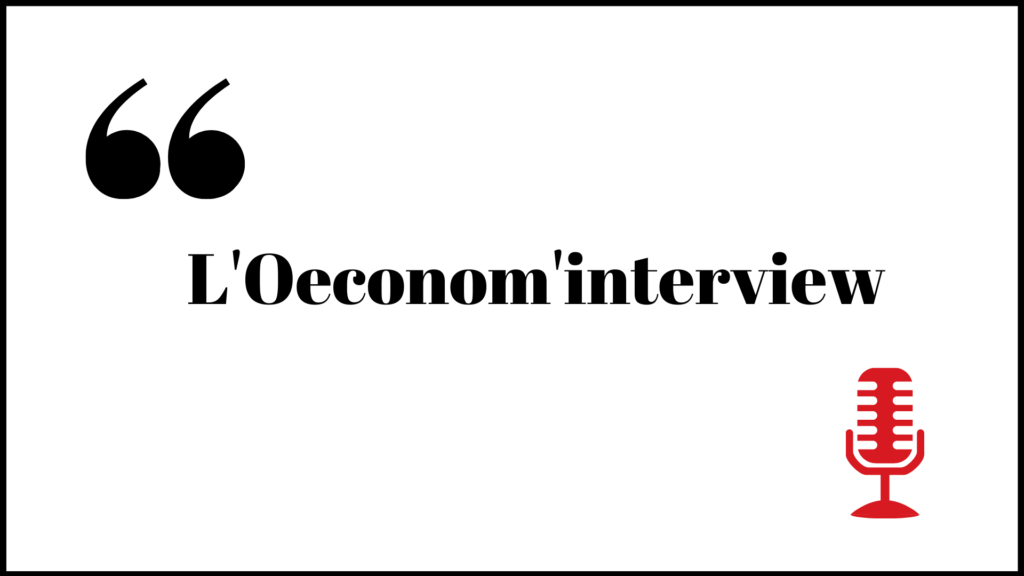 Lee Badgett is an economist and a Professor at the University of Massachusetts Amherst and she works on labor economics and discrimination. She focuses on LGBT people and she kindly accepted to talk about her field and her new book The Economic Case for LGBT equality. Why fair and equal treatment benefits us all with us.
Lee Badgett, could you tell the reader who you are, what you studied and what you are currently working on?
I was trained in Economics at UC, Berkeley. I think of my field as mainly Labor Economics. I went into Economics because I was interested in discrimination. I grew up as a white kid in the southern US at a time when things were changing very dramatically in the 1960s. So racial inequality was always something that I was interested in. And then being a woman, I could not help but notice when I faced discrimination in the labor market, so that's what really got me to go to graduate school, it was to be able to study those kind of issues. So Berkeley turned out to be a great place to do that for a lot of reasons. I did my dissertation on racial inequality in unemployment rates. I did a racial and gender analysis of unemployment rates and employment opportunity and that's what got me into a public policy school to teach in the early 1990s. I was in the Washington DC area and I started to get to know people who were involved in the Gay and Lesbian Rights movement and started learning about the political situation. I started seeing weird things like the Wall Street Journal reporting that gay people were this dream market, if not wealthy but you know fashionable and well off in general. And I got to thinking about what I learned about discrimination and said: well that doesnt make any sense, actually lesbian and gay people would do worse right? I was a lesbian and I did not know people like that, that is not who I know. So it just really did not make any sense to me and that is what got me into thinking and eventually doing more research on LGBT related work
Today you are very famous for being the founder of LGBT economics which is a field that is not invested in France, so could you share your thoughts on LGBT economics per se, what is it? How to define it? Why is it different from other fields in economics?
In economics I'm not sure it is different really. I think what I did and what other people who are working in this area do is to take the tools, sometimes the theories that we have to talk about how families work, or how discrimination in the labor market works, and we apply them to LGBT people. You could broadly say that we are looking to see what role sexual orientation and gender identity have in shaping people's economic decisions, experiences, outcomes. In that sense, it is like thinking about gender so it is a new dimension, a new lens to look at economic questions from. It is a little bit like to some extent racial stratification theory in the same sense that it is trying to explain the role of race in all different kinds of economic processes. So in that sense you can think of it as a sort of subfield but I don't think of it as being different. I think some of us think about these issues differently from mainstream economists but some people are very mainstream economists in doing this work. So I don't think they are incompatible in that way.
Is it possible to establish a distinction between the work of an economist as a scientist and a work as an advocate or political militant?
That's a good question. On one level, when you ask what difference does gender or race or gender identity or sexual orientation make, you are challenging inequality. You are saying we know that inequality exists and that it tells us something important. That is definitely a political aspect. This does not necessarily mean that you are an advocate of a particular position, though. It is an interesting question, I have a simple way of thinking about that and I think it is a question of perspective. The difference is practical: what do you do all day? An advocate goes out and talks to people, they point things out and say you need to change. As scientists we do not do that. Mostly we are talking to students, writing papers on computers, analysing data. Even though there may be links between what we do and what happens in the world, this is not being an advocate. Having an opinion, taking a position, those are things that scientists do all the time. We are saying: this is the way the world works, this is the scientist. An advocate says this is the way the world should work. Within economics there are positive and normative questions that make it acceptable for economists to also say something about how the world should work. For economists I do not think addressing LGBT issues is different from externalities or inequality or market failure analysis. It is always surprising to me that in France you think of the distinction between advocate and scientist as being so important, given that you have a long tradition of intellectuals with academic backgrounds who are involved in thinking how the world should be.
It is also interesting that today we witness that people are more and more against experts or scientists, they doubt their expertise in public debates especially these days regarding the crisis, do you feel like your voice is sometimes questioned because of your status as an expert? Is it difficult for you to target your audience when you try to share your ideas and results?
Yes we are sort of at an odd moment related to some of these issues. In the US there was a very deliberate effort by our leaders, our former President, to undermine science and the authority of science. I do not think that people should take what scientist say without questioning, I think that it is fine, to ask us to explain better what we do. I do not think we should be in a technocracy in which scientists are the ones that get to make the decisions just because we think we know better than other people do, because a lot of things go into decisions. My own belief is that there should be a democratic process where scientists have a voice just like other people do, and you can disagree with what scientists say, but understand what the costs of that might be, or the implications of not agreeing and you might still decide that is ok. So I am perfectly comfortable with not having people say "oh you're right, we should think about this differently".
But the fact is, for LGBT people there are many stereotypes that have been out there and if that is the basis for critiquing scientists, then we have some education to do about why those stereotypes are harmful and inaccurate. LGBT people are not affluent, but face in fact these economic challenges, and there is inequality that we can see. Lesbian and gay parents can raise children just as well as non-LGBT parents.And you just have to ask where those stereotypes come from. And you have to say, like in my work, yes it is true that this gay newspaper did a survey that shows that these people have a high level of education and high levels of income. But that does not mean that it is true of everybody. It may be true of their readers and not everyone else. You can explain those things. People can understand sample selection bias, if we explain it and don't just rely on our jargon to say that is why. We should say: people who read newspapers tend to have more education–that's true for any newspaper– and people who are more educated tend to have higher incomes. And even though it looks like gay people have very high incomes, you are only looking at newspaper readers, you are only looking at the high end of the LGBT people's income distribution. So you can explain things like that, it is not rocket science, you just have to be willing to do that, and not everyone is.
To wrap up this conversation, could you tell us more about your personal experience as a women and a lesbian working in economics? Because economics is mostly invested by cisgendered and straight men.
Yes, that is our field: economics is very male-dominated, and there is anxiety about having more women in the field, I think that there are a lot of challenges. We have evidence of discrimination against women, we have a lot of evidence of discrimination against LGBT people from a survey we did in the American Economics Association a couple of years ago. There are definitely challenges that people face, and sometimes the climate is very harsh. So that does make it feel like an unfriendly place to be.
That said, I think even within a profession like that you can find places that are more welcoming. Within our organizations we tried to create groups for people to be part of, so we have a Committee on the Status of Women in the Economics Profession that tries to help women to connect with each other and support each other. We have an LGBT group now which is very new. There is one for racial and ethnic minorities in the economics profession. So we try to create some spaces to do that. Also, there are specific organizations that focus on these issues. I am part of the International Association for Feminist Economists and that creates a space because it is mostly composed of women interested in a more feminist approach to economics. So there are groups like that to try to give us a place that is relatively free of all of that anxiety and hostility to figure out how to do good research, come up with new ideas, and be supportive of one another.
So there are attempts to make spaces like that within the profession, but it can be a challenge. You can feel very lonely when you feel that there are no other people like you to talk to and share your opinion and your experiences.
But I think that is an interesting question to think about intersectionality, which is a harder thing to address than you would think. It could work in favor of lesbians and possibly bisexual women – and trans women maybe, maybe not- but we have some evidence in economics journals. There's a study called Acting Wife, that shows heterosexual women in business classes change the way they talk about their goals and their career goals in the presence of men. They talk about these things differently in the presence of men than they do in the presence of other women. I think the idea is that for women to seem too ambitious, too dedicated to jobs that require a lot of time and maybe travel, then they may not look very good as potential wives to them. Lesbians don't face the same problem! I mean it seems kind of obvious, that is not a thing that I was thinking about in my own study groups. So, I think there may be some -very- small advantage. Maybe I'll have to do my own study on this. Anyway, yes it could be a challenge but on the other side, I have personally found enormous benefits of being able to do work that speaks to my life, that tries to put into some important locations information about the experiences of people I know, that I care about, that my community has. So I have found that very powerful and empowering. There is no career that does not have something that is hard to deal with, and figuring out how to come up with strategies can give you the strength through those harder times. For me, networks and friends and having these other spaces has been a huge part of keeping me going.